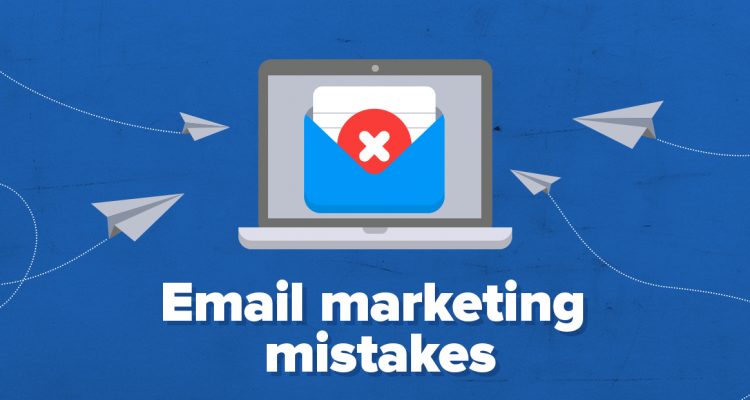 4 Email Marketing Mistakes to Avoid
Mistake #1 – Not Sending Emails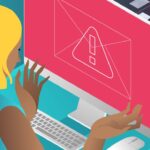 I see some folks building a newer list but not sending emails to their list because their product is not ready, a page in their funnel is not ready, or because they don't have their email series finished yet. This is how dead/not responsive email lists are created.
This is a big mistake because you have to remember it is quite common for your subscribers to be on other people's list as well who will be emailing them. Another big issue is that if you don't email your list regularly there is a chance they will forget who you are and possibly mark your emails as spam which is definitely something you don't want to happen.
Mistake #2 – Copying Someone's Email Series and Not Making Changes To it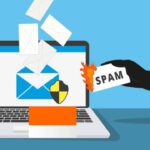 Is it possible to make money using someone else's email series? Yes, it's possible if you are using it soon after it's been created and your subscribers match the type of emails being sent. However, that is usually very short-lived because all the email providers like Gmail, Outlook, Hotmail, Yahoo, etc. look at how many times they see the same email being sent out. Once they see the same email being sent out repeatedly they will classify it as spam and kill your deliverability rate which critical to the success of an email marketer.
The best strategy is to craft your own emails using someone else's email as a template you can use. This will guarantee uniqueness and you will never run into the email providers seeing your email many times. Another option is to take someone else's series and modify it to how you speak and say things. If you modify it enough you can avoid those pesky spam filters.
Mistake #3 – Not Providing Value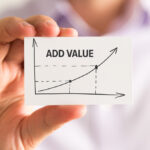 Another mistake I see, this is mostly seen when someone shares their email series, are all the emails do is try to sell products. So every email consists of pitching some product or multiple products. If your emails are doing this, one of the first messages you are sending your list is that you don't care about them. All you care about is getting the sale.
It is critical, that you send your list valuable emails they can use and that can help them in their business. After all, isn't that what you want from your mentor/leaders?
I know I know, many are saying but what if I am new and have nothing of value to send them?
Well, I am not saying you need to send them a full course or actual products that you created. It can be writing about or shooting a quick video on something that you learned from your team leaders or something that has helped you.
Here's a quick tip for you. Many people lead very busy lives and often don't have the time to research how to do something. Providing value to your list can be something as simple as recommending an article or youtube video that shows how to do something. For instance, if you ask someone to signup and join you how easy would it be to write with pictures or shoot a quick video showing them the signup process making it easier for them (adding value). Getting the picture? You can do this for multiple steps in your business. Keep it simple. What do you need help with? Ask your mentor/upline for help with that and based on what you learn you have another value-packed email to send.
Mistake #4 – Not Following CANSPAM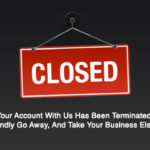 Always Always make sure you are following CANSPAM. Not doing this will lead to getting your Autoresponder account terminated. CANSPAM means you CAN'T do the following.
You can't add people to your list that didn't opt-in
You can't add people back to your list that unsubscribed from your list
Your emails have to have an unsubscribe link somewhere in the email. This will actually help you in the long run because you don't want people on your list that are never going to do anything because you are paying your Autoresponder company based on how many people are on your list.
Don't use misleading subject lines or false claims.
Your "From", "To", and "reply-to" should be accurate and represent you or your brand
Include your Address in your emails
Want more lessons on exactly what it takes to start earning online. Click the button below…