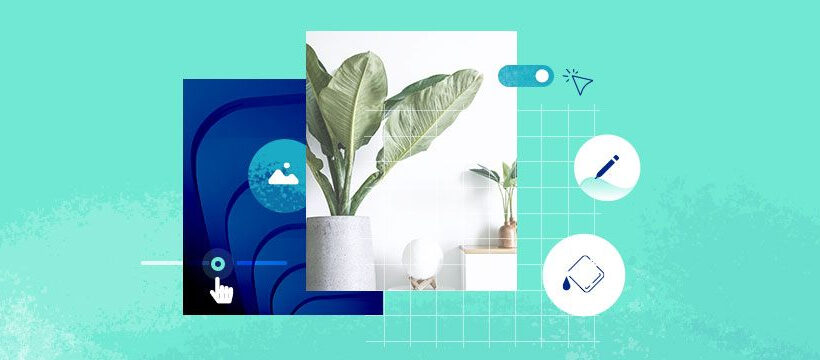 7 Free Image Tools for Your Marketing
Adobe Photoshop is an amazing program. So much so that its name is now synonymous with editing or enhancing digital images.
What's not so amazing is the $250 USD price tag that only lasts 1 year.
Wouldn't it be great if there was an online alternative that packed most of the familiar features and UI of Photoshop?
Wouldn't it be great if that was free?
Check out Photopea.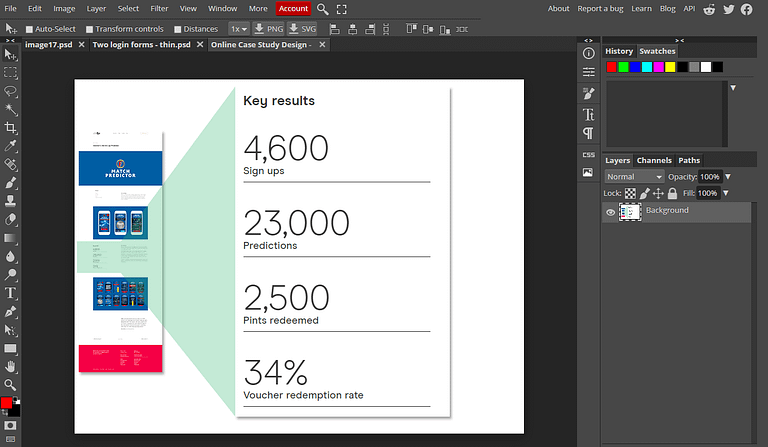 If you're not a natural designer, or you just prefer to put your time into other areas of your business, then Canva will become a firm favorite in your image creation toolbox.
Canva gives you a big head start with all kinds of online images:
Social media graphics for Facebook, Instagram, Twitter etc.
YouTube Channel Art
LinkedIn Banners
Business stationary and letterheads
Logos
Worksheets and certificates (perfect for course creators!)
Brochures and ebooks (perfect for opt-in offers!)
…and we're just scratching the surface here. Whatever you want to create, chances are that Canva has some gorgeous templates for you to customize and use on your business website.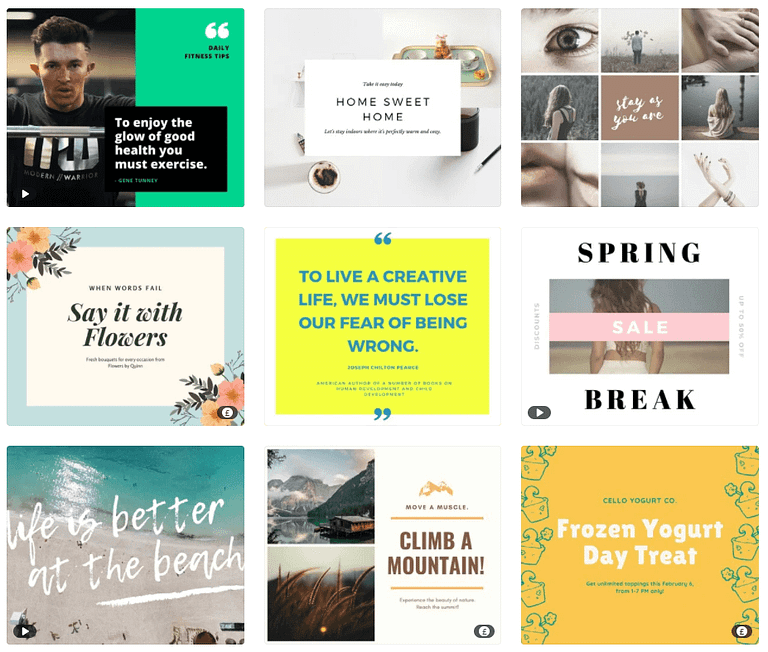 Do you need to add a professional photo to your landing page, funnel or personal brand homepage?
Chances are you don't want the background too, whether it's your office chair, your hallway, or your messy kitchen.
Now you could spend half an hour in Photoshop, carefully cutting around the part you want to keep.
…or you could just let remove.bg do the work for you.
This handy tool automatically identifies and removes the background from photos.
I say "photo" and not "image", because remove.bg is designed to work on real-life photographs taken with a camera… so people, cars, everyday objects.
Let's see just how well remove.bg works.
Here's a quick photo taken on my smartphone camera. I've chosen a neutral background, but there's still the door, a radiator, and some typical shadows of my ears on the wall behind.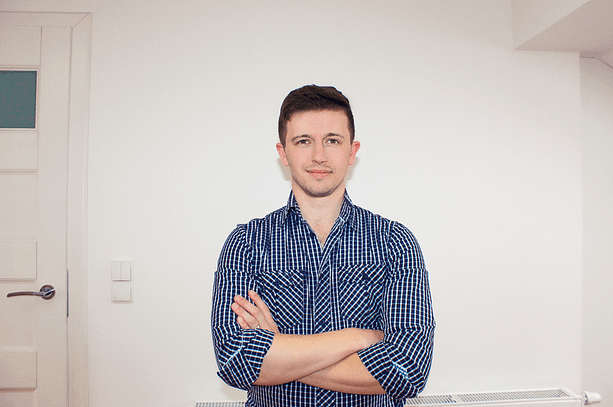 And here is the result after using remove.bg to replace the background with transparency: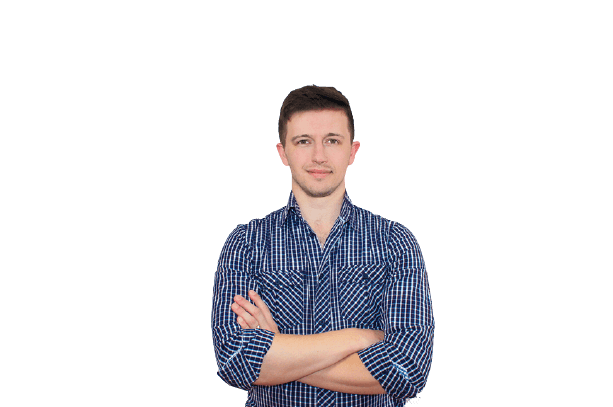 Don't let the overzealous use of advertising banners fool you, ezGIF is a massive collection of helpful, free online tools to edit and optimize your images and videos.
Since we're focusing on images only today, let's look at what you can do with ezGIF…
First, ezGIF allows you to convert your images between the major file formats. It includes options to choose your level of compression to achieve a given file size or quality, and supports transparency where appropriate.

Second, ezGIF provides customizable image optimization tools so you can reduce the file size without losing too much visual quality.
Some formats support lossless optimization – a smaller file size with no loss of quality at all.

Third, and true to its name, ezGIF lets you do a host of amazing things with animated GIFs:
Convert videos to animated GIFs
Resize, rotate, crop, split and reverse animated GIFs
Add effects like color filters, change the speed, censoring, and looping
Add an overlay like a logo or watermark
Add text to your animated GIFs
Properly optimizing images for the web requires some knowledge about file formats, compression types, dithering, and color palettes.
Ain't no one got time for that!
If you'd prefer to optimize your images automatically, then Kraken is the tool for you.
Simply drag-and-drop your images into Kraken, and you can expect to reduce file sizes by around 50% with no noticeable loss of quality.

Part of the envato family, Placeit lets you create and customize professional-looking mockups of laptops, smartphones, books, brochures, apparel and more.
In short, you can create impressive images like this…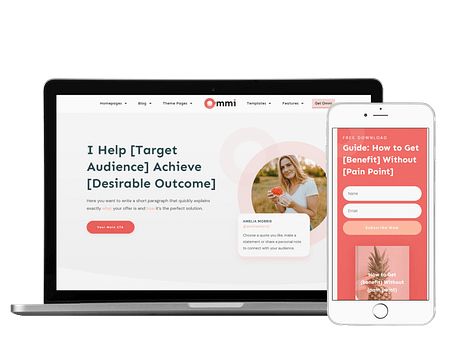 These are perfect for jazzing up your opt-in offers like lead magnets and content upgrades, or for showing a compelling 'sneak peek' of your online course, membership, or software product.
Many of these mockup templates are free. Just be sure to select 'Free' in the dropdown filter and look for the 'FREE' label on the mockup icons.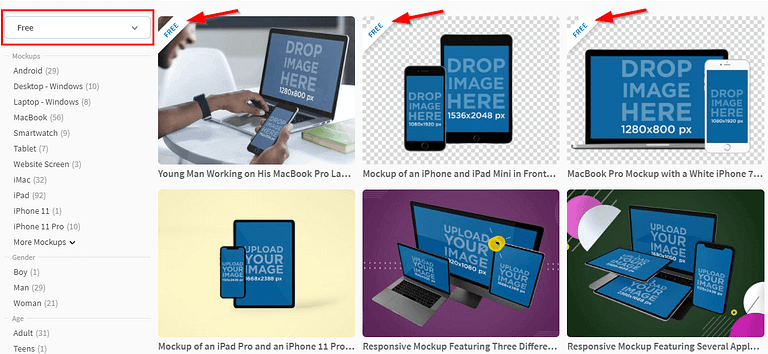 Once you choose your mockup template, you'll be able to add your own images that will magically replace the blue placeholders.
You will need an envato account to download your creation, but then you'll get access to a full resolution version with no watermark, and full permissions to use it for commercial purposes.
That means you can start adding these engaging images to your WordPress site today, and potentially improve your conversion rates.
Do you want to build the layout of your landing pages and funnels quickly without getting distracted trying to find the perfect images?
Want to avoid bloating your WordPress media library with temporary placeholder images?
Then you'll love this tool…
Courtesy of David Lindop at Thrive.